War on the Sea is coming to PC and Mac in February 2021.
Gameplay Trailer
Watch the brand new trailer showcasing many of the features in War on the Sea.

Dynamic Campaigns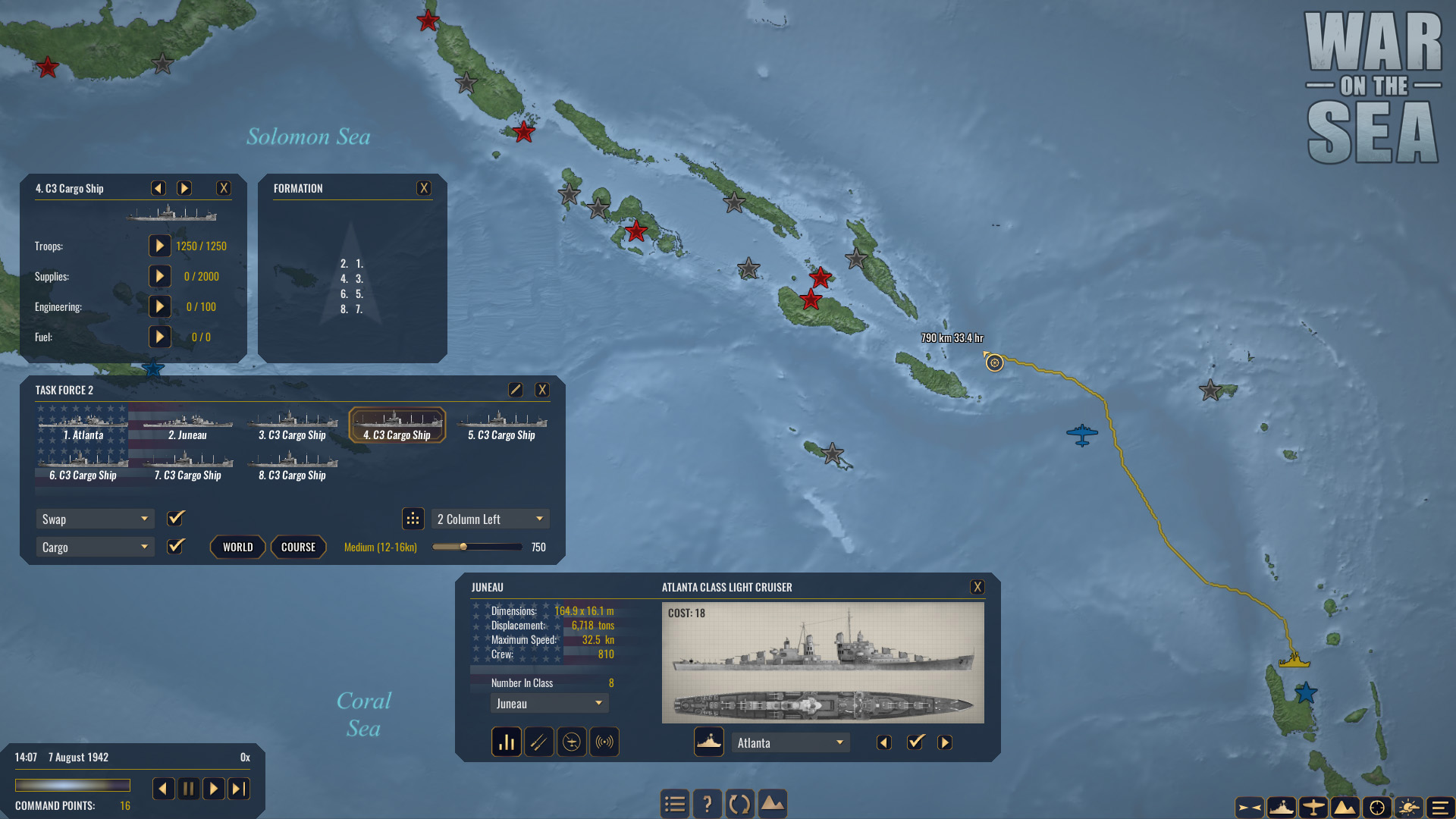 Dynamic campaigns focus on the Solomon Islands where you take command of the Allies or Imperial Japan to achieve your strategic goals in the Battle of Guadalcanal.
Command submarines, warships and merchant convoys as well as land and carrier based aircraft to win the war in the South Pacific.
Damage Model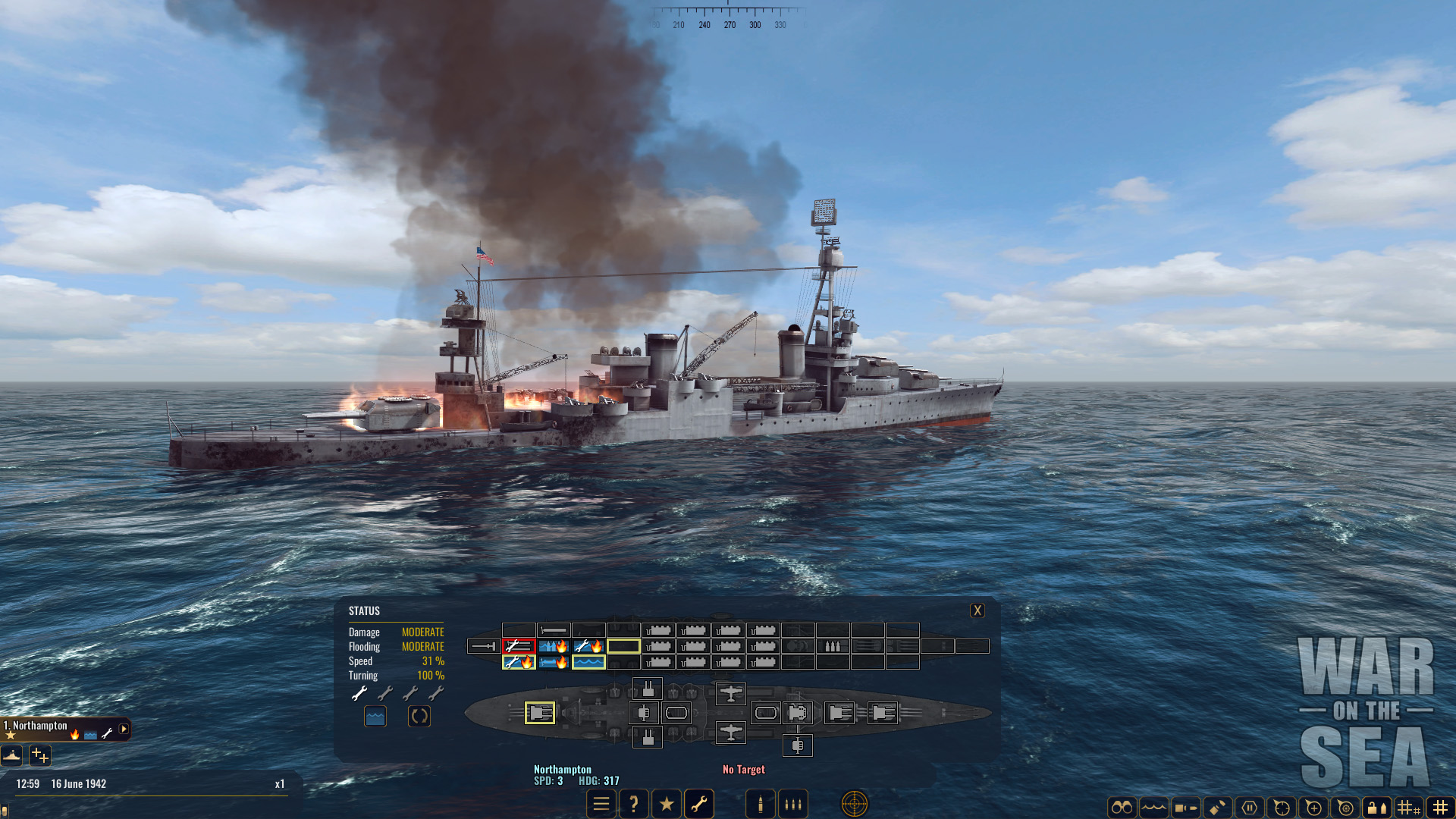 War on the Sea is an entirely new game, developed from scratch, and features brand new buoyancy and damage models. In particular, we pay homage to the games of yesteryear as the damage control system has been heavily inspired by the classic Great Naval Battles.
Fight fires, control flooding and repair damaged subsystems to keep your ships afloat and in the fight.
Release Date
War on the Sea is coming February 2021.