Today we have 3 new features to show for War on the Sea.
For ongoing discussion, head over to the War on the Sea Steam Community.
Historical Battles


Currently there are 25 historically based battles available spanning the period of 1942 to late 1943. These include air attacks from the Battle of the Coral Sea and Midway as well as numerous surface engagements around Savo Island and throughout the Solomon Islands.
Skip Bombing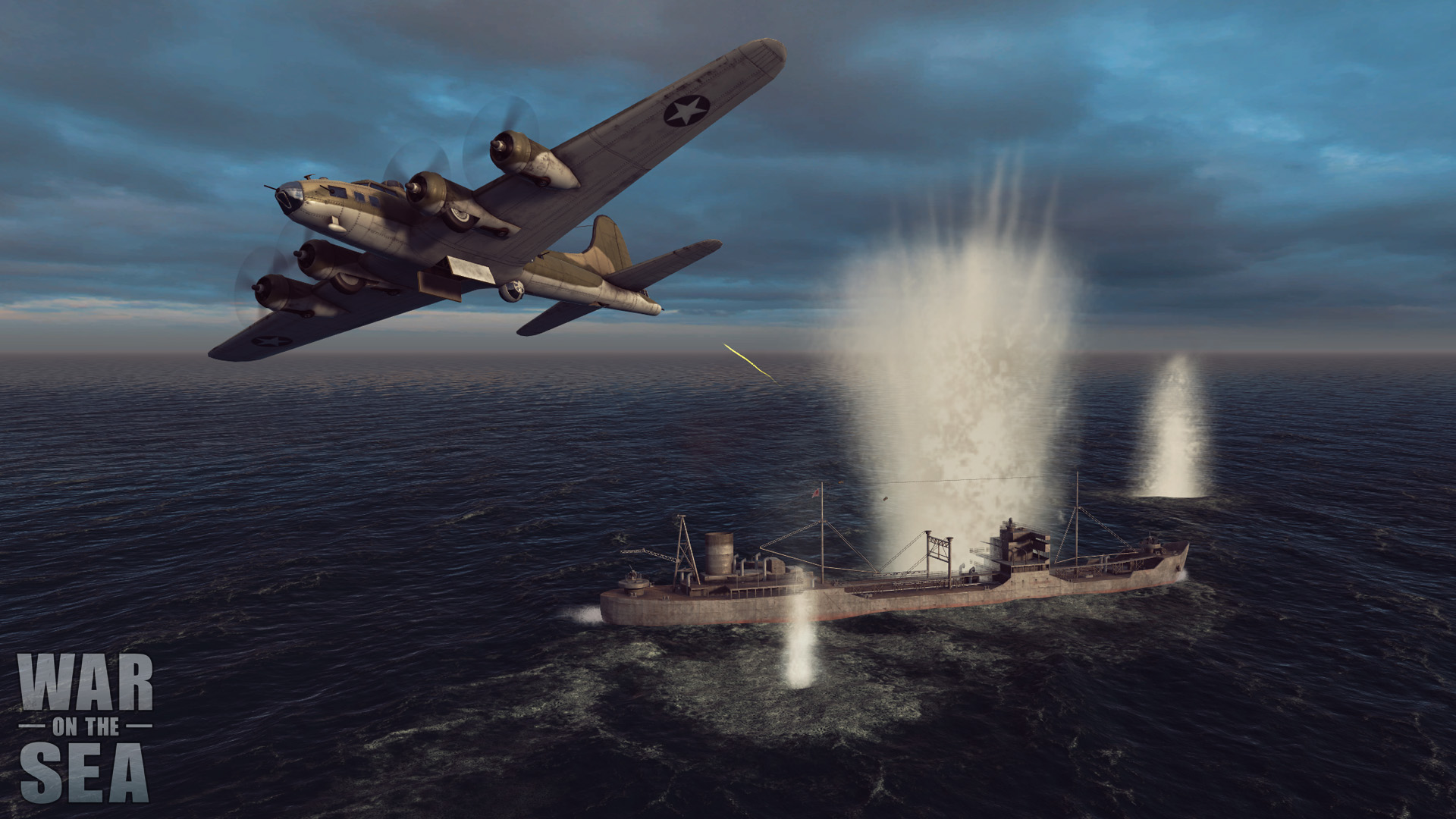 Dropping bombs at low altitude allows them to skip like a stone across the water and into the side of enemy ships. It takes practice and daring to fly in at mast height but can be a very effective method for scoring hits on enemy shipping.
Save In Battle


Players of our previous games Cold Waters and Atlantic Fleet requested this feature and here it is:
Games can be saved and resumed mid-battle, whether single engagements such as historical and custom battles or during a dynamic campaign.
Release Date
Many folks ask when War on the Sea will be available. We have no definite date, but once we are approaching release we'll be sure to post an announcement.